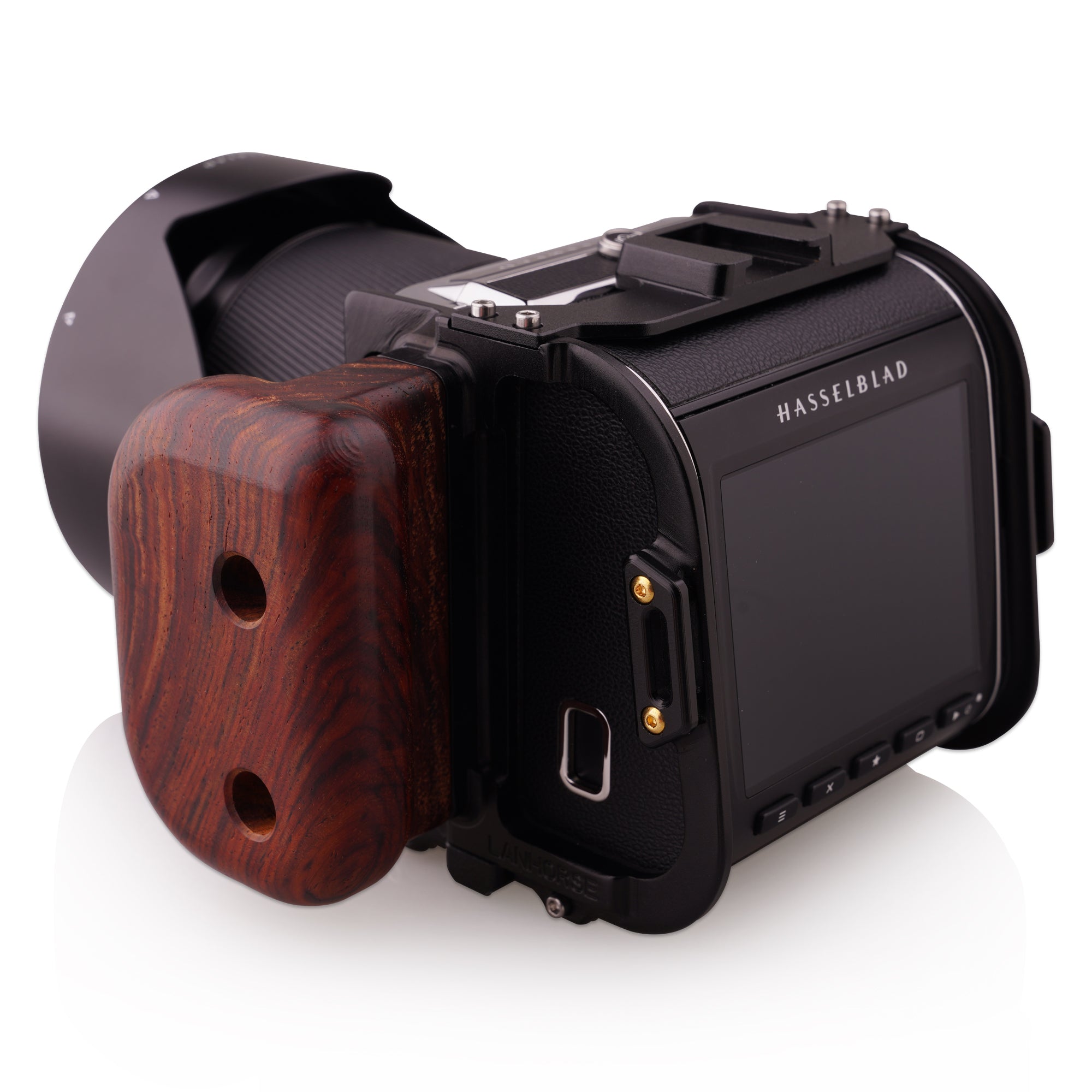 Lanhorse Camera Cage for Hasselblad 907x with Rosewood Handgrip. 2nd Generation. Ultra-thin, ultra-light, portable.
Rosewood Handgrip:
Rosewood - Light Brown
Lanhorse Camera Cage with Rosewood Handgrip for Hasselblad 907x.
Ultra-thin, ultra-light, portable.
the 2nd Generation.
1. Not compatible with Hasselblad Control Grip.
2. The bottom plate is integrated with the landscape quick-release plate.
3. Supports installation of portrait mode quick-release plate. (Need to buy separately)
The close-fitting design prevents the 50C digital back from being dropped by accidentally touching the lock switch.

Only for Hasselblad 907x (Not including camera)

@High-quality aviation aluminum, CNC machining, and excellent oxidation process.
@We use a frame design and a silicone inner layer to minimize weight while providing adequate daily protection.
@The rosewood handle grip is carefully designed to adapt to different grip positions, and it is also comfortable to shoot at waist level.
@The design of the cage's strap buckle is fully adapted to the original Hasselblad camera strap and more, eg. the PD brand anchor connectors, wrist straps, and hand straps.
Note: the rosewood handle grip is made of natural mahogany, so the texture of each handle is different, and some colors are also slightly different, please confirm that you can accept it before purchasing.

Weight of cage: including rosewood handle 10.5oz, without rosewood handle 5.5oz
Weight of the Dark-yellow rosewood handle: 3.9oz,
Weight of the Dark-brown rosewood handle: 4.3oz.